The Escape Velocity Television
Welcome to the debut of Part 1 of The Escape Velocity Television (TV) series. In an effort to show what Techno Music looks like, we've created a composite view of what has transpired over the past 2 years of this curated project and the conceptual visuals that are created in addition to the artist's album.
As these artists are from all over the World, notice the common language they use and the similar views about Man's relationship with Outer Space. Each are composers, but they are also futurist storytellers. As you watch, you should be able to sense a special kind of kinship that has developed between themselves and also with you, the viewer/listeners - one that might very well lay the foundation for what Techno Music will become in the near to far future.
Many safe travels,
Jeff Mills
The Escape Velocity Television.
Axis Shop International
For the customers outside of USA
Now Open At: axisrecords.bigwax.fr
New Releases
Axis Shop
Millsart – Inner Eye (EP)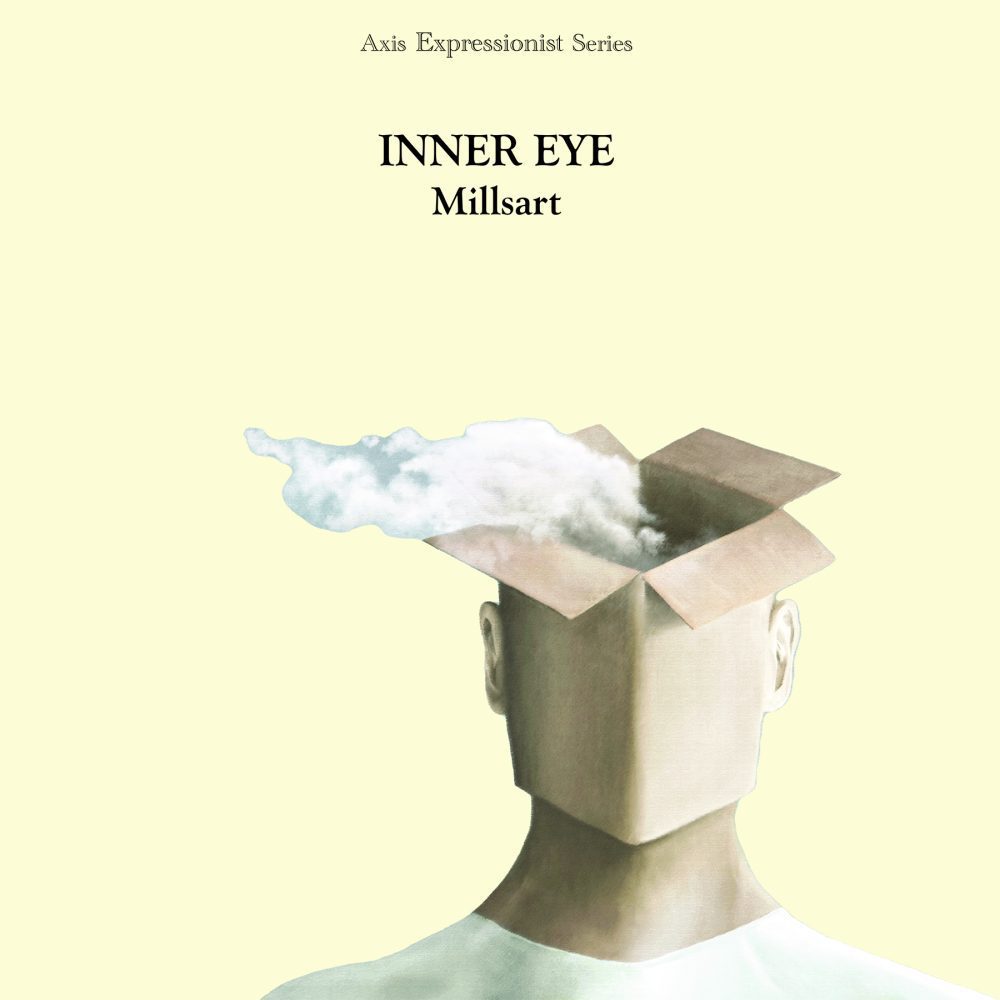 Jeff Mills – Metropolis Metropolis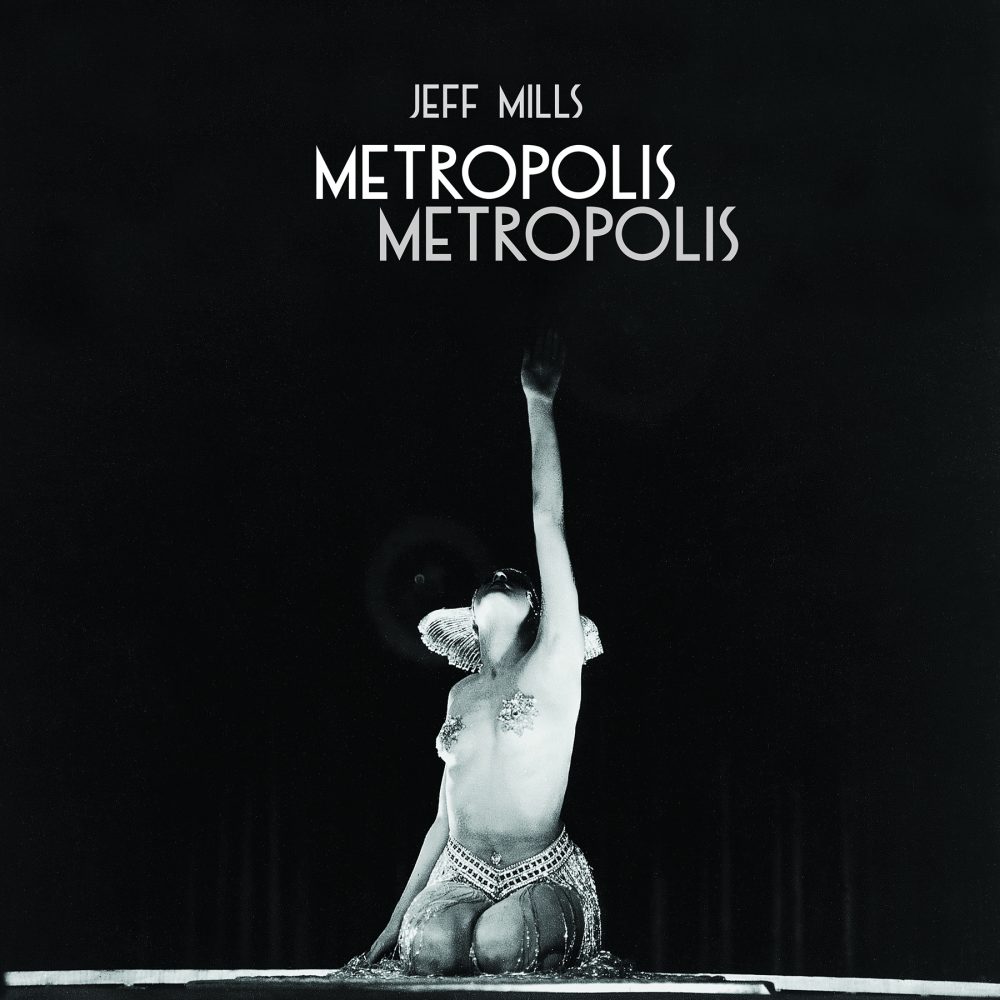 ---
Axis Shop International
The Escape Velocity Magazine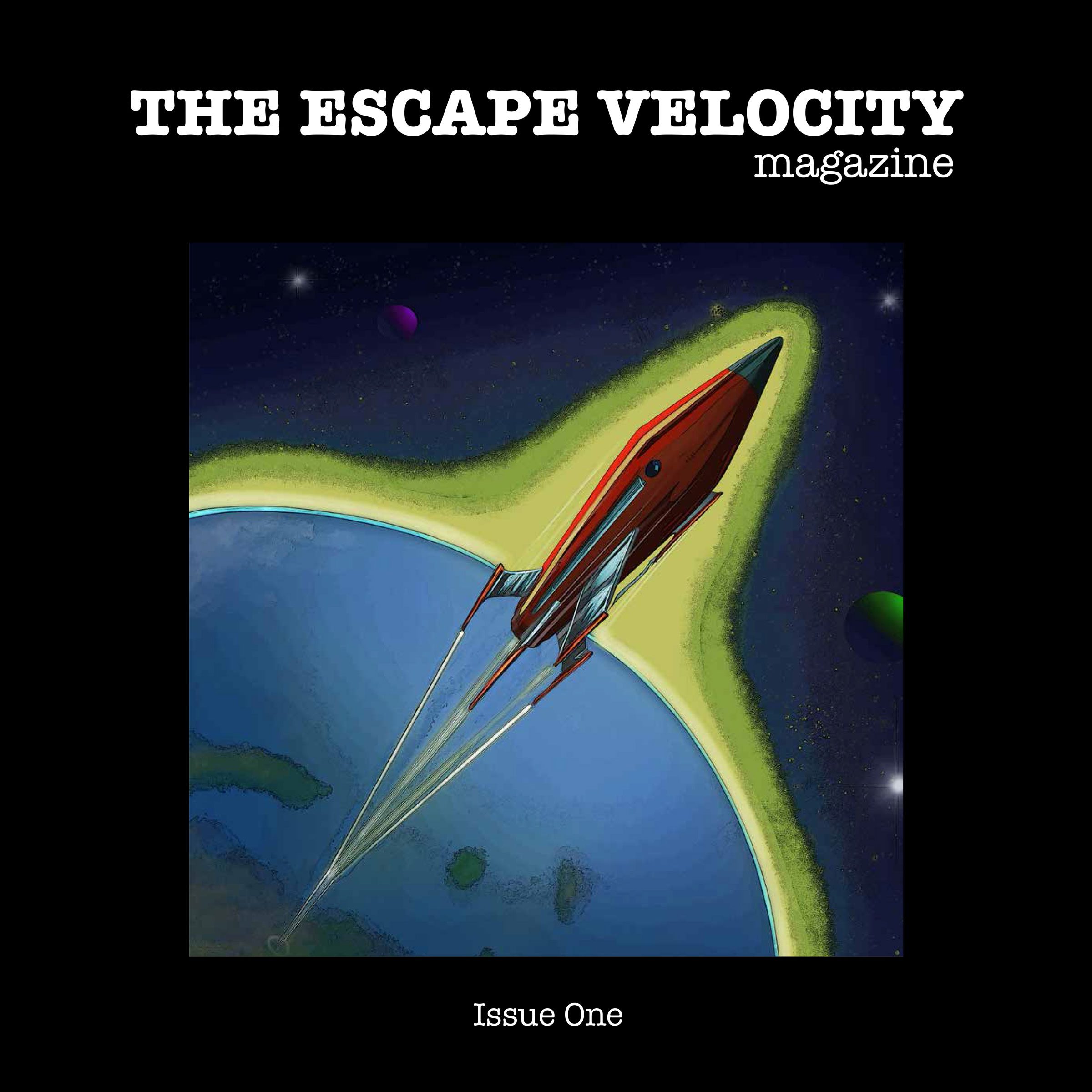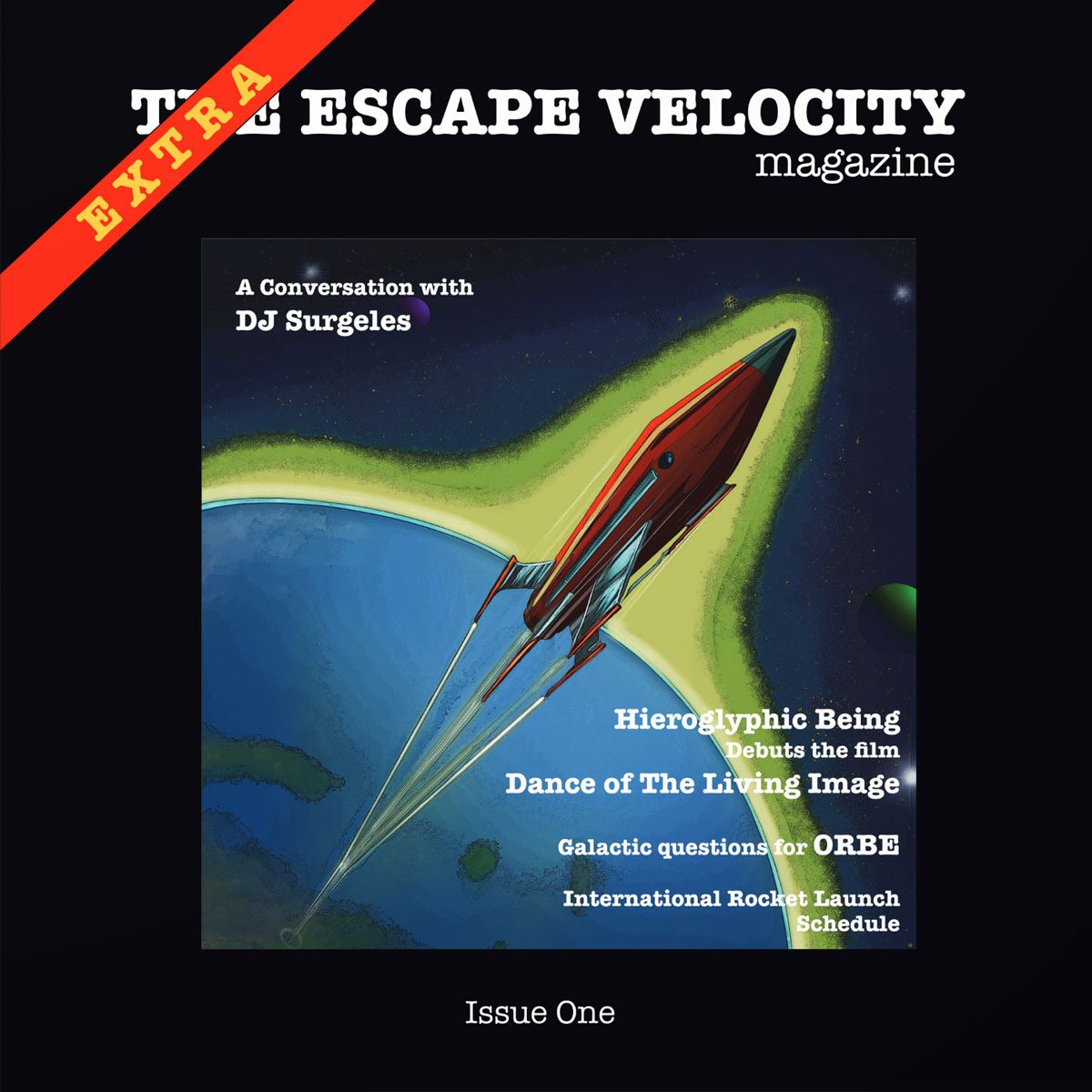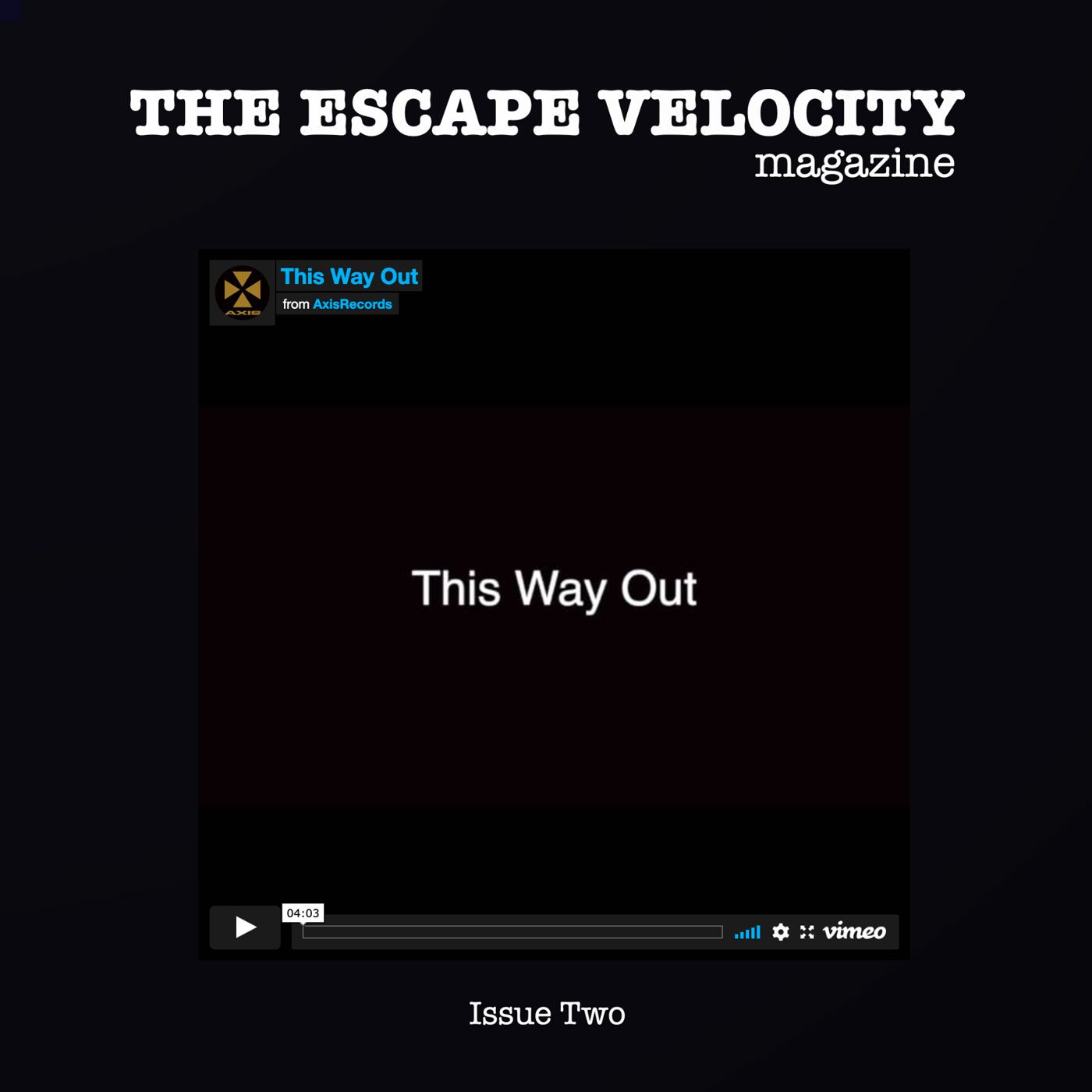 The Escape Velocity Magazine
Dear Reader,
In Electronic Music, there are many aspects to the genre that have always needed more attention, more observation and constant monitoring. All of these areas, the ones we're mostly used to following and watching things such as public event announcement and coverage, industry/business services, rising talents and all that hovers around the gathering of people and audiences. But nothing has proven to be more vital than the creation of Music itself. Since the form of Electronic Music that we recognize today began in the mid-1980s, it has been my personal view that as an industry that specializes in such, there is still too little attention to the art of the creation. That, what we mostly see are examples of the consequences and the after-effects of what this music does.
But, what about all the aspects it takes for music to be made - to arrive at the point of public consumption with very little attention of the way it travels to that point. What are situations that are beyond the names and cities where the artists come from. Who are these people that translate these otherworldly ideas to create such sounds and rhythms for us?  How much of what we hear is attributed to the producer's personality itself? What do they see and believe? As an industry that isn't always as diplomatic and fair to certain artists as it should be, there had always been room for more conversations about creativity, more exchanging of ideas and about the subject of expanding Electronic Music to boundaries further than our imaginations.
The creation of The Escape Velocity artists program and magazine are our contributions to these topics. We're ready to examine and explore all that revolves around the mechanics of creativity. Subjects that at first glance, may not appear to be influential to what you hear, but are in fact, primary reasons that had help fuel many creative efforts by many Electronic Musicians and artists for decades.  It's a quarterly digital magazine (every 3 months), and because we know a lot can happen in a short time, we're prepared to make various types of supplements in between each main issue. Elements like more interviews, articles and even performances. The format is digital and it gives us many new advantages. We'll be able to insert video content and moving images onto the pages, all while remaining in the confines of the magazine itself. No page limits, which means articles can be as short or as long as they need to be, pages can be enlarged for closer viewing, no physical mailing, easier on the environment and we can reach more people faster.
And best of all, it's free.
The Escape Velocity magazine can be easily attained by visiting www.axisrecords.com.
From all of us at Axis Records and The Escape Velocity, we thank you for your continued support.
Sincerely,
Jeff Mills

Episode 2
Blade Runner
Soundtrack by Jeff Mills
Blade Runner
In 2019 Los Angeles, former policeman Rick Deckard is detained by Officer Gaff, and brought to his former supervisor, Bryant. Deckard, whose job as a "blade runner" was to track down bioengineered humanoids known as replicants and terminally "retire" them, is informed that four replicants are on Earth illegally. Deckard begins to leave, but Bryant ambiguously threatens him and Deckard stays. The two watch a video of a blade runner named Holden administering the Voight-Kampff test, which is designed to distinguish replicants from humans based on their emotional response to questions. The test subject, Leon, shoots Holden on the second question. Bryant wants Deckard to retire Leon and the other three Nexus-6 replicants: Roy Batty, Zhora, and Pris.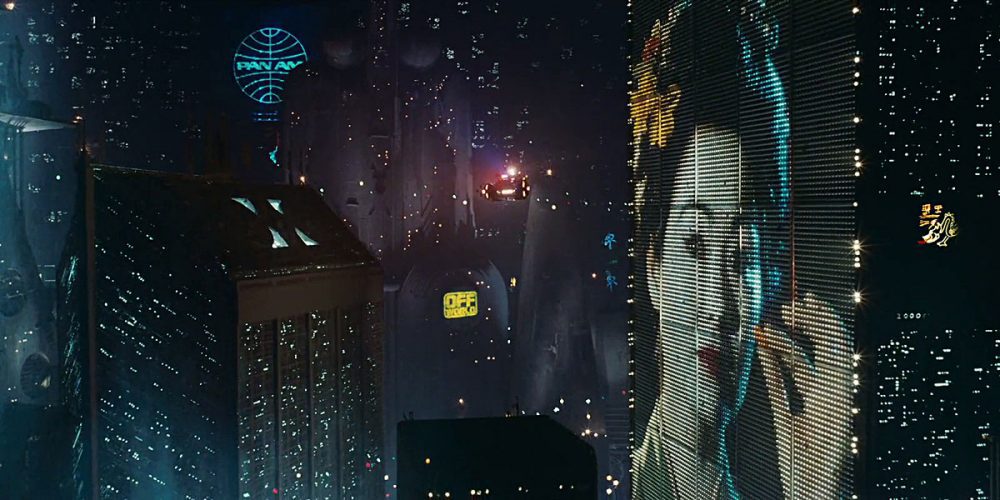 Bryant has Deckard meet with the CEO of the company that creates the replicants, Eldon Tyrell, so he can administer the test on a Nexus-6 to see if it works. Tyrell expresses his interest in seeing the test fail first and asks him to administer it on his assistant Rachael. After a much longer than standard test, Deckard concludes that Rachael is a replicant who believes she is human. Tyrell explains that she is an experiment who has been given false memories to provide an "emotional cushion".
Searching Leon's hotel room, Deckard finds photos and a synthetic snake scale. Roy and Leon investigate a replicant eye-manufacturing laboratory and learn of J. F. Sebastian, a gifted genetic designer who works closely with Tyrell. Deckard returns to his apartment where Rachael is waiting. She tries to prove her humanity by showing him a family photo but, after Deckard reveals that her memories are implants from Tyrell's niece, she leaves in tears. Meanwhile, Pris locates Sebastian and manipulates him to gain his trust.
A photograph from Leon's apartment and the snake scale lead Deckard to a strip club, where Zhora works. After a confrontation and chase, Deckard kills Zhora. Bryant also orders him to retire Rachael, who has disappeared from the Tyrell Corporation. After Deckard spots Rachael in a crowd, he is attacked by Leon, who knocks the gun out of Deckard's hand and attacks him. As Leon is about to kill Deckard, Rachael saves him by using Deckard's gun to kill Leon. They return to Deckard's apartment and, during a discussion, he promises not to track her down. As Rachael abruptly tries to leave, Deckard restrains her and forces her to kiss him. Rachael continues to resist, and Deckard blocks her attempts to leave. He persists in his advances, and she ultimately relents.
Arriving at Sebastian's apartment, Roy tells Pris that the other replicants are dead. Sympathetic to their plight, Sebastian reveals that because of "Methuselah Syndrome", a genetic premature aging disorder, his life will be cut short, just like the replicants that were built with a four-year lifespan. Sebastian and Roy gain entrance into Tyrell's penthouse, where Roy demands more life from his maker. Tyrell tells him that it is impossible. Roy confesses that he has done "questionable things" but Tyrell dismisses this, praising Roy's advanced design and accomplishments in his short life. Roy kisses Tyrell, then kills him. Sebastian runs for the elevator, followed by Roy, who rides the elevator down alone. Deckard is later told by Bryant that Sebastian was found dead.
At Sebastian's apartment, Deckard is ambushed by Pris, but he kills her as Roy returns. Roy's body begins to fail as the end of his lifespan nears. He chases Deckard through the building, ending up on the roof. Deckard tries to jump onto another roof but is left hanging on the edge. Roy makes the jump with ease and, as Deckard's grip loosens, Roy hoists him onto the roof to save him. Before Roy dies, he delivers a monologue about how his memories "will be lost in time, like tears in rain". Gaff arrives and shouts to Deckard about Rachael: "It's too bad she won't live, but then again, who does?" Deckard returns to his apartment and finds Rachael asleep in his bed. They leave the apartment block together.
(from Wikipedia)
Directed by Ridley Scott, and written by Hampton Fancher and David Peoples. Released in 1982.
Artist
Photos by: Jacob Khrist
Jeff Mills
Deeply inhabited by science-fiction, DJ, producer and artist Jeff Mills adopts its ideas, concepts, stories and esthetics from the outset. For him, Space is an obsession and his music almost becomes a musical science-fiction. Conquering space, his music embodies the future while both respecting the past and remaining well into the present. When he founded his own record label Axis in 1992 -a logo consisting of four triangles pointing to an invisible center-, Mills takes the rotating principle of the solar system as aesthetics, concept and model for creativity.
-----
Jeff Mills has never wallowed in his DJ status and kept on multiplying outstanding performances. When creating Fritz Lang's "Metropolis" soundtrack in 2000 for the first time, Jeff Mills takes up with his prime inspiration made of utopia, futuristic thought and a real passion for the extraordinary worlds and scenarios offered by science-fiction. He is the master of extraordinary scenarios and borrows from science fiction the common man's notion of Tomorrow.
Mills keeps on fusing his love for music and image. Reframing his extraordinary DJing skills in 2004 when he released "The Exhibitionist", a real-time, unedited films capturing Mills in creative DJ motions. A multi-angle filmed collection of DJ sets, allowing him to both approach video production, while beautifully complimenting his art form on the turntables. The second series "The Exhibitionist 2" was released in 2015.In 2014, Jeff Mills has partnered with the French filmmaker Jacqueline Caux to create "Man From Tomorrow". This film is more a portrait of Jeff Mill's music than the man himself. A wandering, poetic and sensitive portrait, graphic and musical, full of film-maker Jacqueline Caux's intimate perception of the futuristic sounds of the DJ/producer. Le Louvre Museum invites the Premiere showing of "Man from Tomorrow".
"Sleeper Wakes" – a science fiction series.
The Wizard likes to take his inspiration from the little music of the cosmos and keeps his head well ahead, in the stars. Since 2006 Jeff Mills created and wrote a story of life and obscure times of a fictional character that would eventually be called The Sleeper. With each chapter of the evolving story, the character gets increasingly deeper into plots that have so far, traveled the universe in search of new Worlds ("Sleeper Wakes"), contracted an unknown virus resulting into controlling electricity ("The Power"), to the end of Humans ("The Messenger") and the eternal search of purpose and meaning ("The Jungle Planet"). In 2013 Jeff Mills has collaborated with Japanese astronaut Dr. Mamoru Mohri and released the album "Where Light Ends", inspired by Mohri's first trip into space, aboard the Endeavour Space Shuttle in 1992. The "Emerging Crystal Universe", released in September 2014 as a limited object of art is the 8th chapter of this series and the 9th chapter "Free Fall", announcing a cosmic menace, is out in June 2016.
Cinemix
After "Metropolis" soundtrack as mentioned above, Jeff Mills was involved in numerous projects of film soundtracks collaborating with Cinémathèque Française in Paris and UFA Film Nights in Berlin which included his unique cine-mixes performances of "Cheat" (Cecil B. DeMille), "Oktober" (Sergei Eisenstein), "Fantastic Voyage" (Richard Fleischer), "Etudes sur Paris" (André Sauvage), "Paris QUI Dort" (Rene Clair) and "Woman In The Moon", "Dr. Mabuse" (Fritz Lang) among others.
Residencies
The Louvre Museum (Paris):  In 2015, he is commissioned by the Auditorium of Le Louvre to be the 9th resident artist of "Duos Ephémères", a program of 4 different shows mixing music, film and dance. There Mills created a film "Life To Death And Back" at the Egyptian sector of the museum. At the same time, Mills works closely with the choreographer Michel Abdoul on an original performance entitled "2001: The Midnight Zone" paying again tribute to Kubrick's masterpiece "2001: A Space Odyssey", shown at la Cité de la Musique in May 2015.
Barbican Centre (London): Jeff Mills took residence at the Barbican Centre in June 2017. He presented a series of four innovative conceptualised events entitled From Here to There which married electronic music with symphonic sounds and other art forms. From Here to There included three UK premieres alongside a return of Light From The Outside World, which sold out at the Barbican in October 2015.
The Outer Limits on NTS Radio: During the entire year of 2018, Jeff Mills presents 'The Outer Limits' on NTS Radio, a conceptual listening experience created in collaboration with NASA and Axis Records setting out to redefine radio. 'The Outer Limits' is comprised of six hour-long episodes exploring astrophysics and science fiction through abstract soundscapes and spoken word, with completely original new and unreleased music by Jeff Mills and guest musicians. Produced around the world with artists from the fields of classical, jazz and electronic music with scientific direction and imagery from NASA, The Outer Limits is a truly multi-disciplinary radio series, existing at the intersection between science and contemporary experimental music.
Classical performances
Jeff Mills has collaborated with symphonic orchestras since many years and was the first DJ to perform and capture it on DVD for a wider audience. It all began with the Montpellier National Orchestra in 2005 at Le Pont du Gard, France. The piece was called "Blue Potential" and had been arranged for orchestra by the young French composer Thomas Roussel. In 2012, Jeff Mills played a new version of this orchestral project, now called "Light from the Outside World". Several concerts are scheduled over the world in the following years. In 2013, Jeff Mills presented a new piece called "Where Light Ends". A third project, inspired by Holst' "The Planets" premiered in 2015. All these performances have always been sold-out shows. This shows the techno fans have been waiting for such opportunities, besides that fact classical audience can find new music. All these performances have always been sold-out shows. This shows the techno fans have been waiting for such opportunities, besides that fact classical audience can find new music.
Art Installations
Mills' scope of interest and activities are not limited to music but he has been working on various types of art installations.  Contributing the audio visual works for "Futurism a Paris" (2008) and "Denser Sa Vie" (2011) (Centre du Pompidou, Paris) as well as "Electronic" (2019-20) (Philhamonie, Paris/ Design Museum, London), his solo exhibitions "Weapons" took place in Tokyo in 2018 and Monaco in 2019.
Collaborations
Mills has been active in collaborations with other musicians, other genres, starting from Spiral Deluxe, an Electronic Jazz Fusion one alongside established musicians with extensive background, which started in 2015 with Gerald Mitchell (Key), Yumiko Ohno (Key) and Jino (Bass).  Some collaobrations are with the artists from Detroit where Mills is from, including The Beneficiaries with Jessica Care Moore (Poet) and Eddie Fowlkes (Electronic), also with Rafael Leafar (Sax). A collaboration with a late Afro-beat master Tony Allen (Dr) was released as "Tomorrow Comes The Harvest" in 2019 from Blue Note.  After Tony's passing, the purpose and objective of the project has been taken over with various artists including Prabhu Edouard (Tabla), Divinity Rocks (Bass) and Rasheeda Ali (Flute), keeping the spirit of Tony Allen alive.  Also from this collaboration Mills started a new duo project The Paradox with a French jazz keyboardist Jean-Phi Dary, whose album "Live at Montreux Jazz Festival" was released in 2022.
Escape Velocity
In 2020 during the pandemic, Mills starts to curate the project titled "The Escape Velocity" under which talents from all over the world release Sci-Fi/ Space Science themed music.  In two years, 60 albums have been released digitally.
Decoration
On April 28th 2017 Jeff Mills has been decorated as Officer of France's Order of Arts and Letters, award in recognition for his contribution to the Arts. This is a major cultural distinction awarded by French Government. Jeff Mills is no stranger to French honors. In 2007, the French ministry of culture presented him with the medal of Chevalier des Arts et des Lettres. The new distinction marks a promotion from the rank of Chevalier, to Officier, with the highest rank being that of Commandeur.
Mailing List
Fill out this form to be added to our mailing list for product updates and promotions.
Questions or Comments
Please let us know if you are experiencing any problems with our products, or need more information on anything Axis.